The Holidays are a time to indulge in sweets and comfort food. But just because we want to satisfy our sweet tooth doesn't mean we have to take a break from our healthy lifestyle.
Ranging from gingerbread houses to chocolate fudge to pomegranate cookies, these guilt-free Christmas treats will add a pinch of Holiday Spirit to your home this season.
Raw Coconut & Goji Cookies
The colourful goji berries not only give it a tartly sweet taste, but also boost it's superfood goodness with its high antioxidant content. 
Find recipe at Brit + Co.
No-Bake Cashew Date Bars with Chocolate Drizzle
These energy bars are made from cashews, dates, and bittersweet chocolate. Substitute the dark chocolate for vegan chocolate for healthy, delicious bars.
Find recipe at Tobi Amidor. 
Chocolate Protein Balls
Think dates, raisins, orange juice, and vegan white chocolate, these chocolate protein balls are rich and satisfying without any animal products or a shred of added sugar.
Find recipe at Rachel Evans.
Chocolate Chip Fudge
You don't need to deny your cravings for fudge to live a healthy lifestyle. If you make your own from scratch, you can enjoy everything you love about fudge without the piles of butter and sugar. For a vegan version, substitute the dark chocolate chips for vegan chocolate.
Find recipe at Healthy Mummy.

Chocolate Almond Bark
This easy recipe only requires 3 Ingredients. Thick pieces of indulgent chocolate bark packed with crunchy, roasted almonds. Vegan, Paleo, Gluten-Free, Dairy-Free.
Find recipe at Beaming Baker.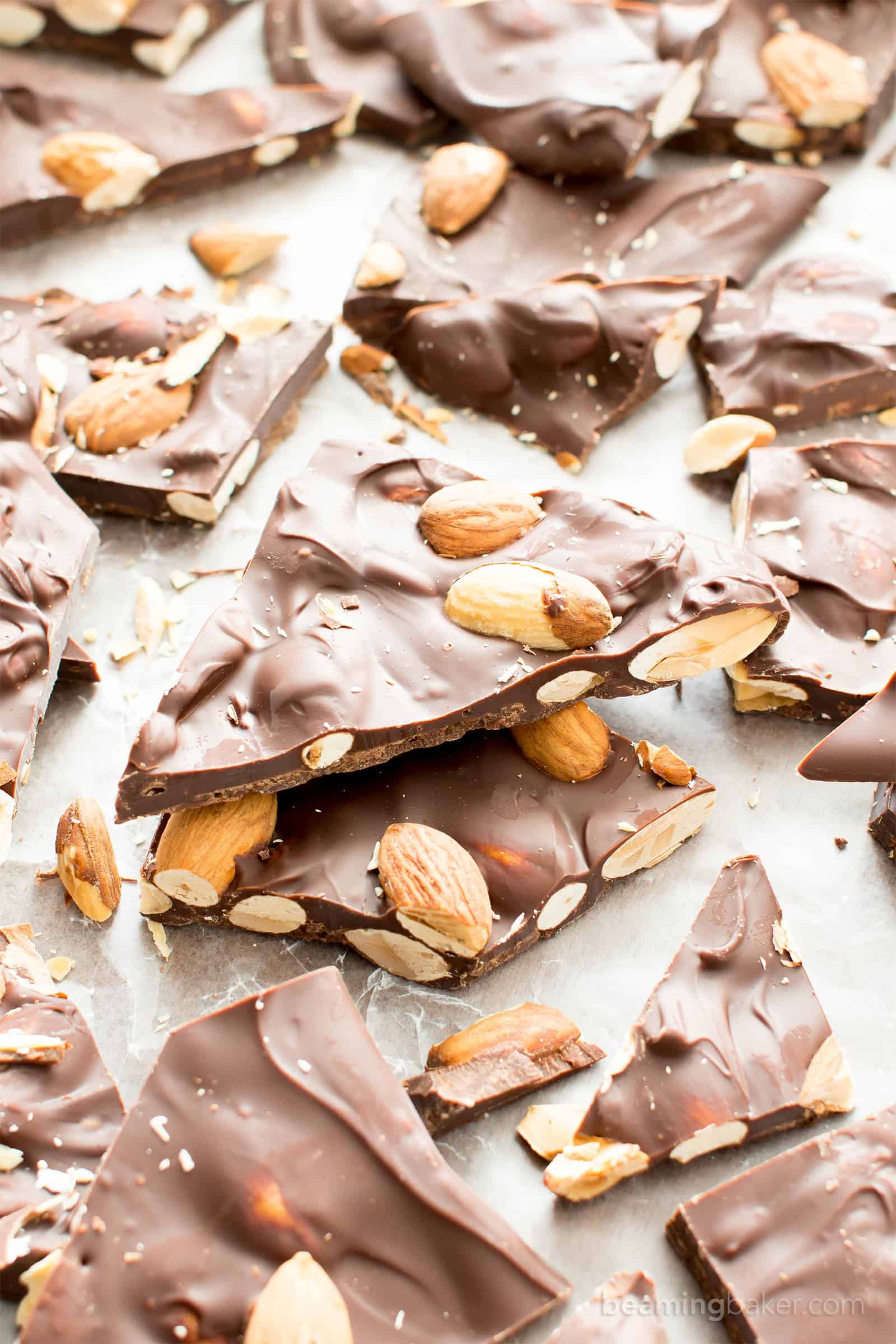 Sugar & Spice Almond Flour Cookies
The perfect grain-free cookie for the holidays. Made with healthy fats, natural sugars, cinnamon, and almond flour, this recipe makes Christmas cookies that satisfy your sweet tooth without the guilt!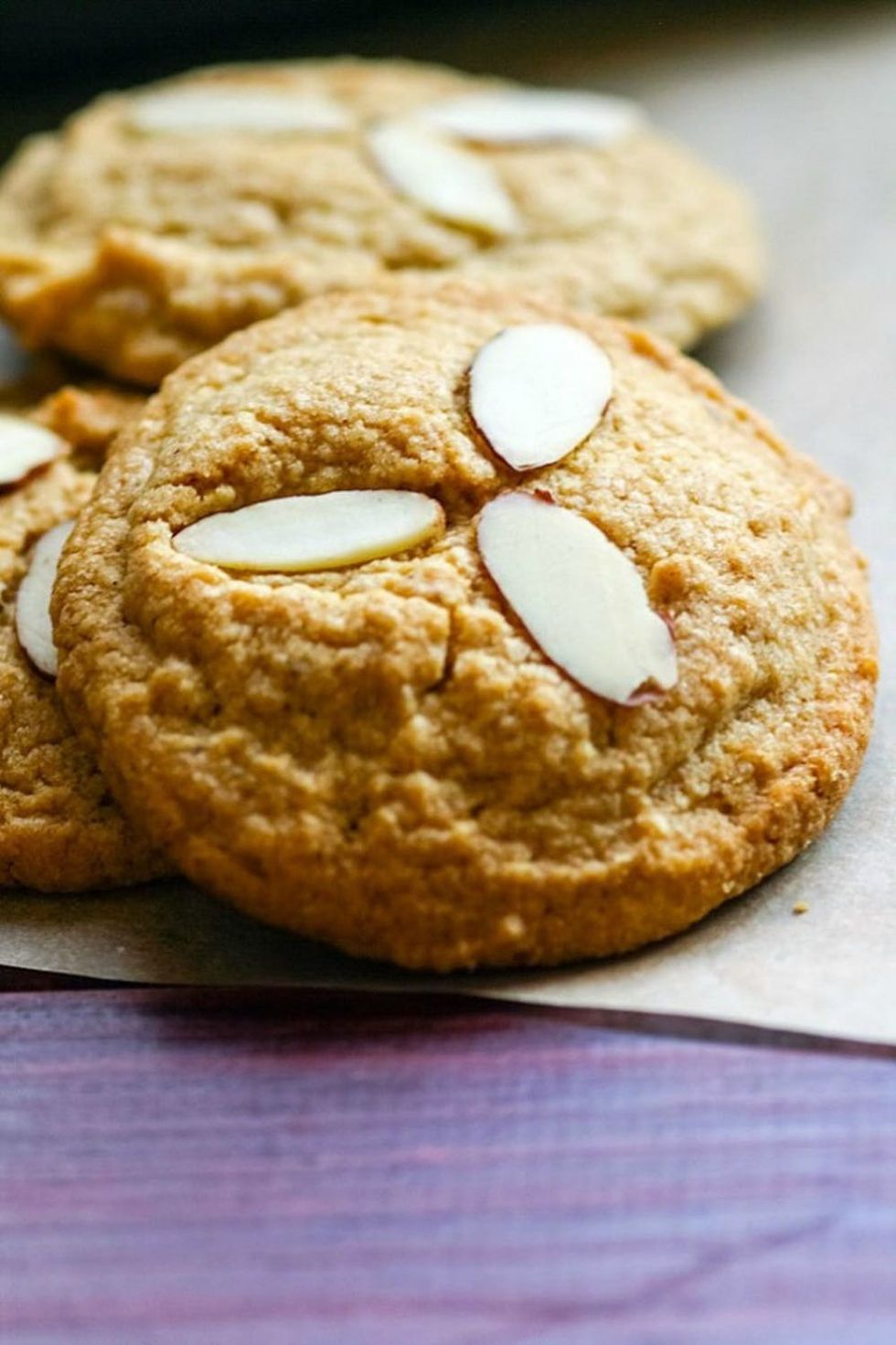 Coconut Bliss Balls
Vegan, paleo, and sugar-free, these dark chocolate and coconut balls are a decadent treat. 
Find recipe at Cinnamon and Coriander.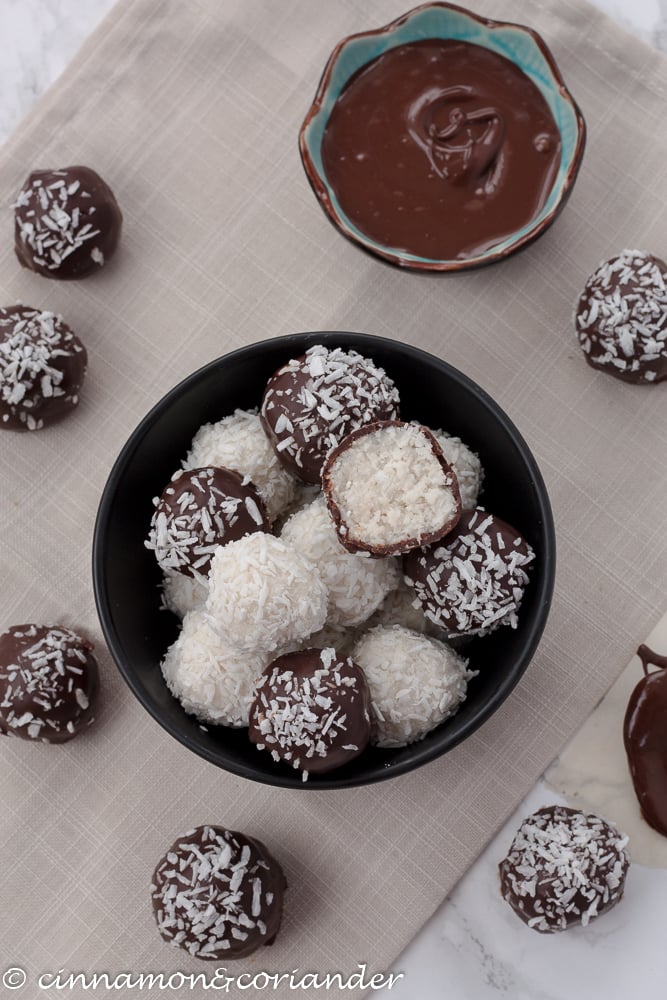 Healthy Ginger Snap Recipe With Caramel And Apple
This healthy ginger snap recipe is mixed with dried apples and drizzled with caramel sauce for a paleo-friendly twist on the classic Christmas cookie.
Find recipe at Brit + Co.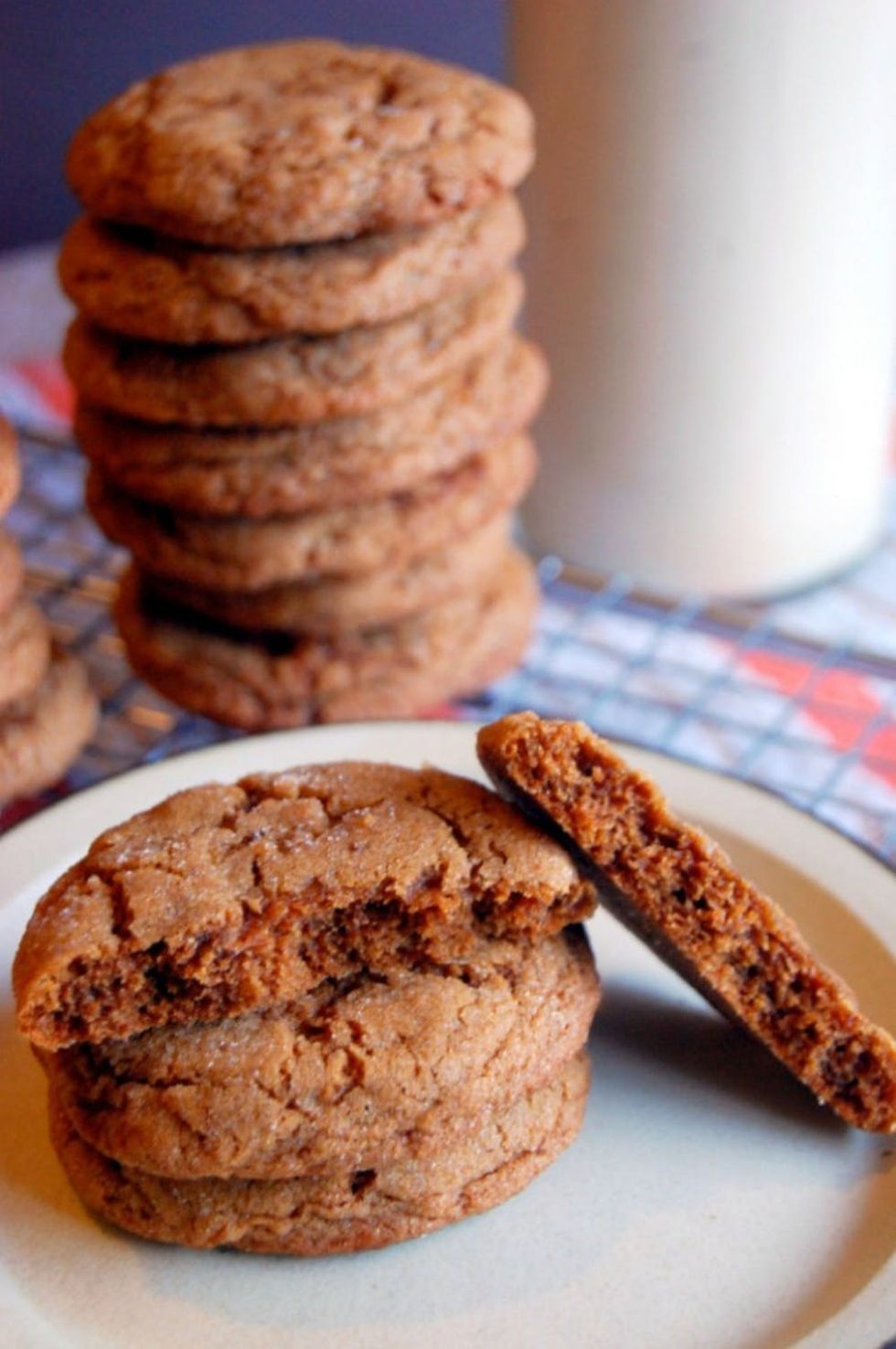 Vegan Gingerbread House
Blackstrap molasses, cinnamon and ginger give the gingerbread the most amazing festive flavour.
Find recipe at Bing Chef.
Chocolate Chip Pomegranate Cookies
These cookies will give a boost to your immunity system for the cold season. Pomegranates are full of nutrients like vitamin C and anti-oxidants to help keep you healthy enough to eat more cookies.
Find recipe at Kiip Fit.